Aloha and welcome to No Ka Oi Protea Farm
As farm owners and operators for the past 18 years ,Jim and Lorie Bolte strive to maintain excellence of their Maui growing and shipping business.
Jim oversees the growing ,maintaining and harvesting of this boutique farming operation, as well as hand picking many of the flower orders.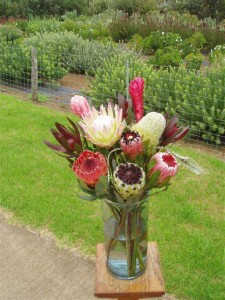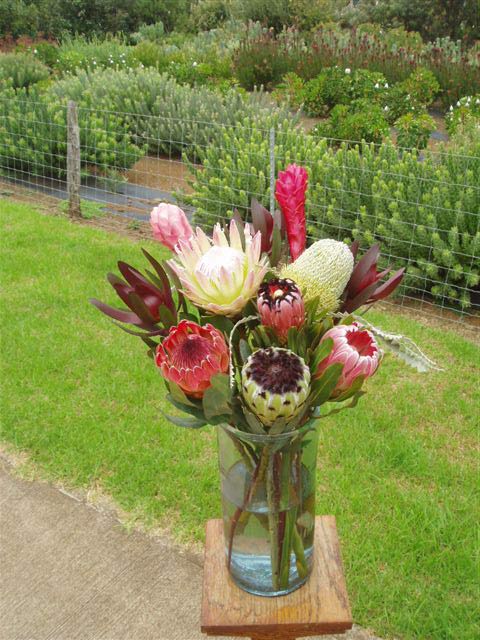 Lorie is truly hands on as receptionist, marketer, and shipping clerk along with hand selecting and arranging all of the fresh baskets. She is also an officer on the board of Hawaii Florist and Shippers Association which oversees many agricultural avenues for the State of Hawaii.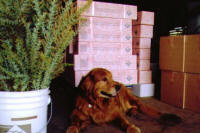 No Ka Oi Protea Farm is located in the upper elevations of East Maui in an area known as Kula. The warm days and cool nights provide the ultimate growing climate for these unusual flowers.
The Bolte's planted their farm in 1990 and continue to rejuvenate with the latest varieties available while maintaining the old favorites. 
All shipments arrive with your personalized gift card enclosure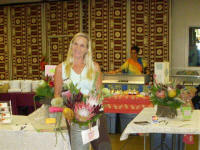 All shipment come with fast fact sheet which includes directions for keeping and drying of flowers. Gift box flowers come with water preservative to enhance their keeping power.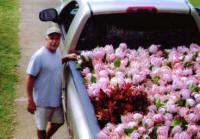 Flower shipments leave our farm here on Maui Mon. Tues or Wed. A.M. via FedEx to arrive to US destination in 48hours later. A Thursday ship out can be requested for an additional $15.00. In Hawaii there is no FedEx pickup on  either Sat. or Sunday.
There is a $25.00 surcharge for shipment to Alaska