All prices include FedEx…
no hidden costs
We welcome your phone order 808 878 3845
or you can order online below.
CA. shipping suspended until further notice.
Fresh basket arrangements (3 styles) from $86.00- & up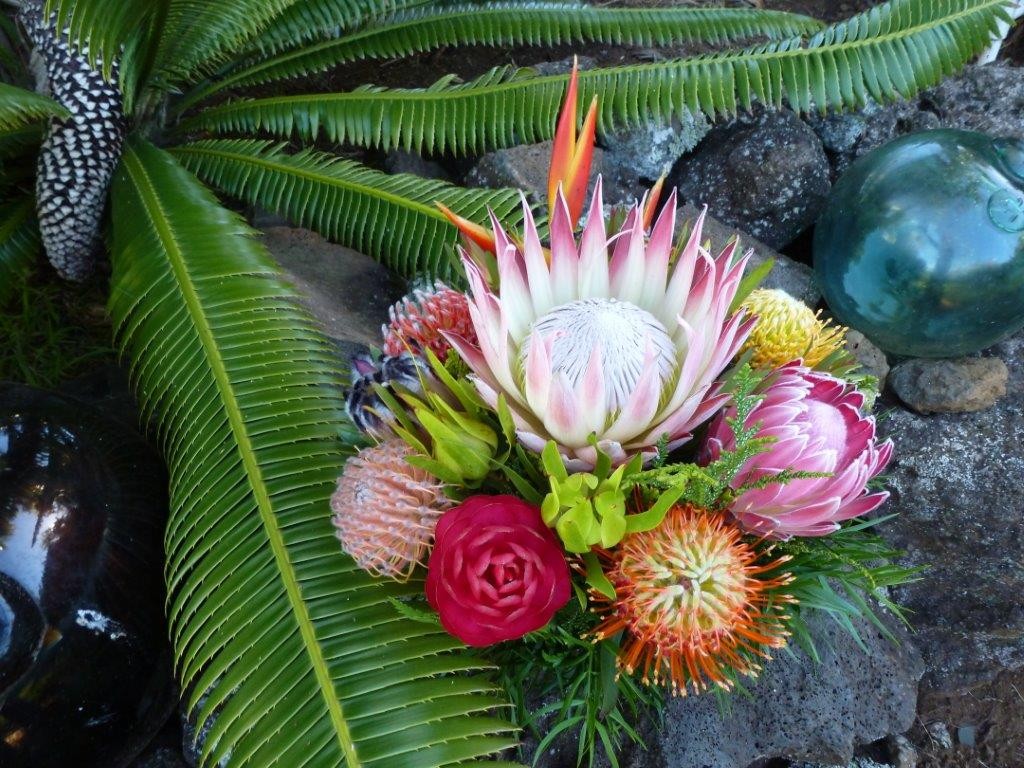 Our most popular items are the fresh basket arrangements. The fresh flowers arrive artfully arranged in a natural coconut fiber basket. The recipient simply pops the exotic arrangement from the box and it is ready for display. The fresh arrangement will last for 2- weeks and then can be dried and enjoyed as a keepsake for years. Instructions for care and drying are included with each shipment. See our 3 fresh baskets below.
---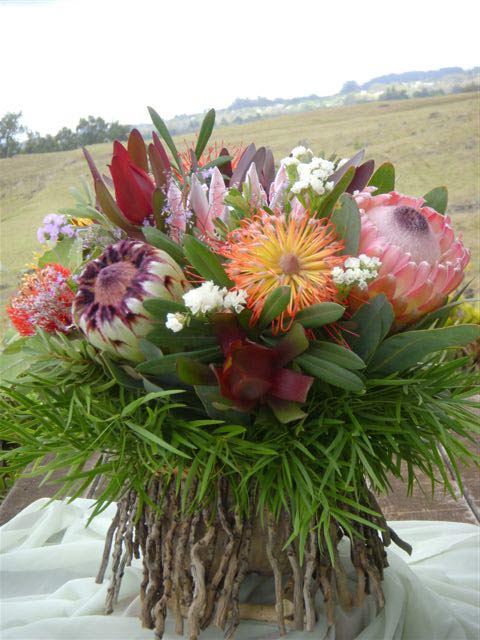 Large Hula basket $107  (order form at bottom of page)
The large hula basket invokes the feeling of the Islands. The twig base looks like a hula skirt surrounding the 11 tropical blooms.
The King Protea in the center adds to the beautiful symmetry complimented with various tropical flowers and exotic foliage. The best way to say Aloha to someone important in you life.
---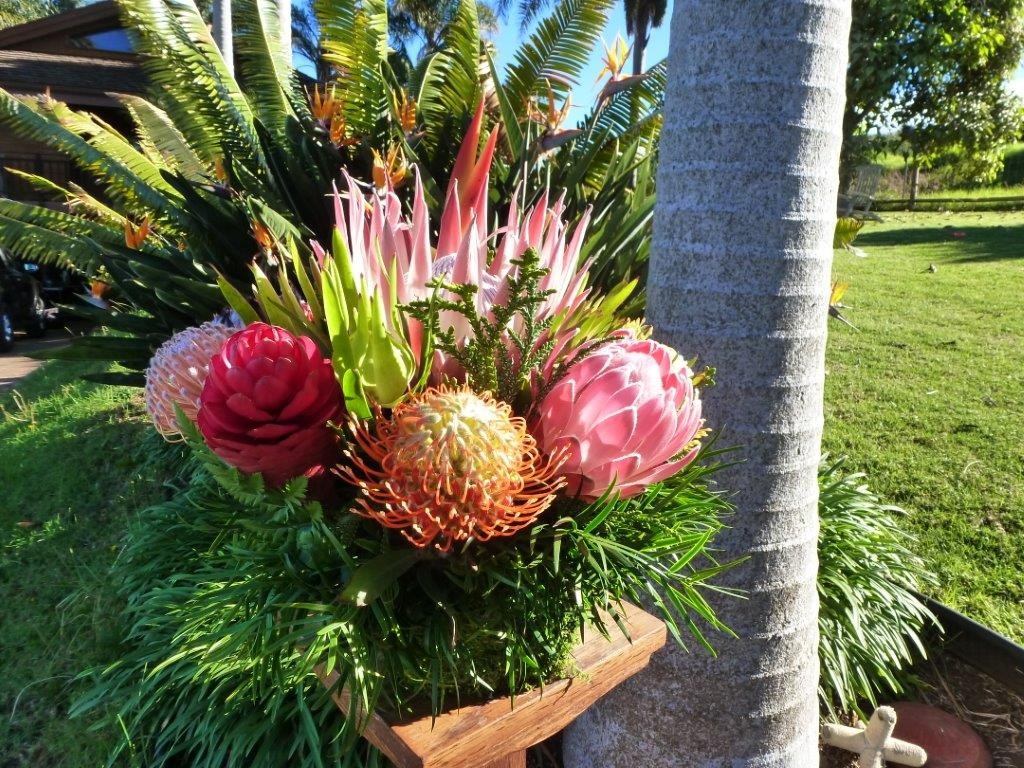 Large Fern basket $106

   

order form at bottom of page)
The large fern basket is our signature item. The arrangement contains 11-12 large blooms, showcased in a natural green moss basket. Customers comment that the overall look is very organic, and that the natural green basket dries beautifully along with the flowers. The Fern basket arrangement is roughly 15 inches tall and 15 inches high. This basket arrangement is always a tremendous hit with all who receive it.
---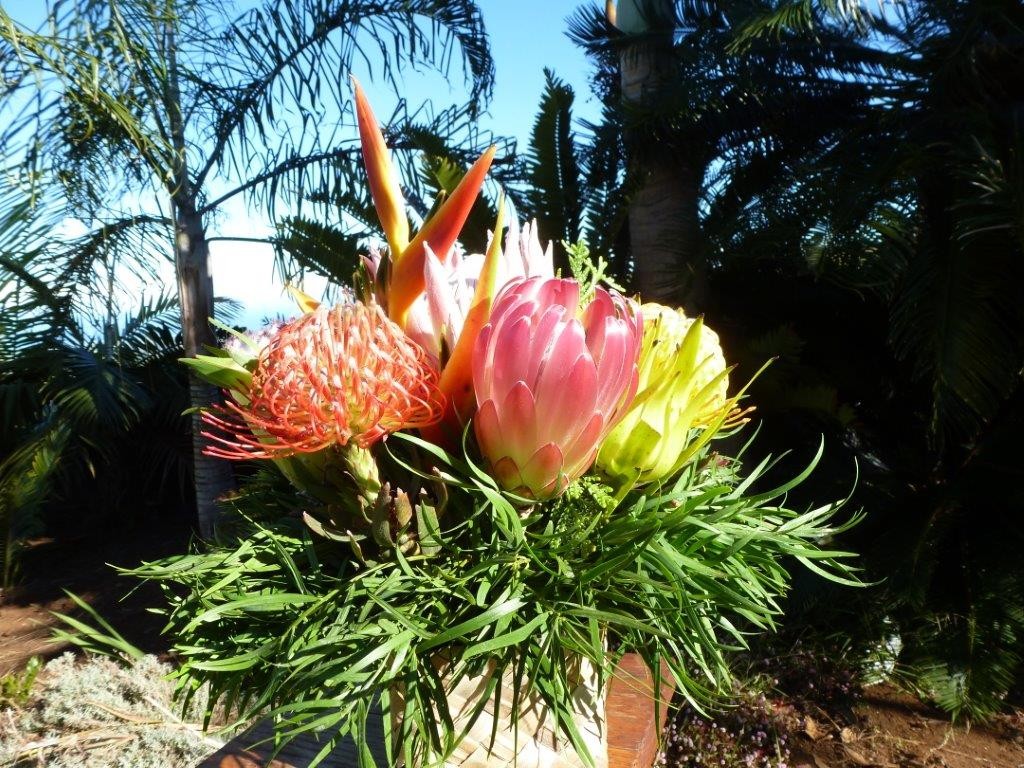 Small native basket $86   (order form at bottom of page)
The small native basket has 6-7 exotic flowers from our farm. The
arrangement is 11′ X 11″ and comes in a square lahala woven palm basket. The
small native basket has the same long lasting qualities as the other basket
arrangements. This arrangement is perfect for a little "thank you' gift or
a cheery " get well soon" thought. The small native basket is also very
popular for sending to those in assisted living with it's diminutive stature
and ease of care. ( no stems to cut and assembly is done for you here at
the farm)
---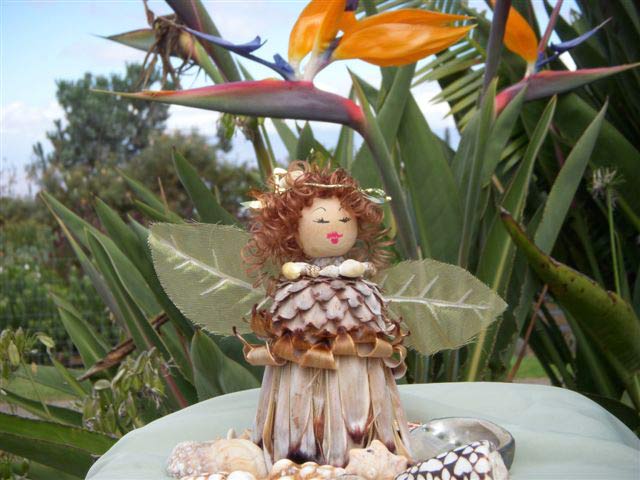 Dried Protea dolls and angels:
One doll for $35.00 or two dolls for $55.00 These adorable dolls are handmade at No Ka Oi Protea farm from the dried Mink protea flower.
Enjoy year after year on your Christmas tree or display in the case provided. The dolls and angels are shipped priority mail.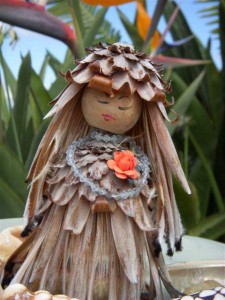 Remember, no hidden costs, all prices include FedEx 2 day shipping to
anywhere in the U.S. !
"*" indicates required fields